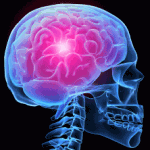 KU Cancer Center among recipients of $6 million in grants, investments
More than $6 million in taxpayer dollars, routed through the Kansas Bioscience Authority, were promised Monday to the University of Kansas Cancer Center and a handful of small companies.
The money, some of it investments, some of it simply grants, comes as part of the authority's ongoing efforts to stimulate the bioscience industry in the state. The money comes from increased tax revenues to the state attributed to biosciences.
Among the awards, the largest was a grant of $2.3 million to Heartland Plant Innovations to fund its operations next year and support programs such as plant breeding.
The other KBA allotments included:
•A $1.6 million grant to Dicephera Pharmaceuticals to work with three other companies to advance its drug development programs. The company designs a cancer drug.
•A $1.1 million grant to the cancer center to recruit physician Raymond Perez as part of an ongoing effort to win a designation as a National Cancer Institute. Perez comes from Dartmouth Medical School and will be a leader at the center's drug discovery and delivery program.
•A $600,000 equity investment in Novita Therapeutics for development of an implantable cardiovascular device intended to treat an unspecified chronic condition.
•A $400,000 grant to an unnamed company — the authority said the name was being kept quiet for competitive reasons — to help start a research and development laboratory in the state working in animal health.
•A $140,000 grant to Green Dot Holdings, based in Cottonwood Falls, for a research collaboration with the Kansas Polymer Research Center at Pittsburg State University to study a bioplastic and evaluate the use of alternative feed stocks.
•A $98,890 grant to Lenexa-based Phlogistix for research and development of a protein that plays a role in controlling inflammation.